Join Listiac on a trip around Europe!
In the autumn of 2020, the Listiac project hosted a blog relay race, where one partner at a time shared their experiences of working towards linguistically sensitive teacher education in Europe (the posts are listed below). Since it was a successful trip, the project will now be hosting Blog Relay Race 2.0 – the journey starts in Vaasa, Finland and moves south all the way to Algarve, Portugal before it ends in Jyväskylä, Finland. The theme of the blog posts is Good Practices in Linguistically Sensitive Teaching.
A new blog post will be published every two weeks (Fridays) starting March 2021. You are welcome to join Listiac on our trip around Europe!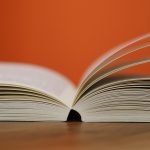 Participating in the Listiac project has provided valuable opportunities to carefully consider how pedagogical practices can promote linguistically sensitive teaching (LST) in all classrooms. At the University of Jyväskylä, we have become increasingly aware that students of education have more individual resources than are used in academic study. It is perhaps unsurprising that teachers can struggle to draw on the full range of linguistic and cultural resources young pupils bring to classrooms, if the teachers themselves have not had the opportunity to 'step outside the box' of monolingual education in their own studies.
Read More »