The Flemish Community in Belgium is a region where Dutch is the only official language of instruction in the school curriculum. In recent years, we have made some progress in making preschool and primary school teachers more linguistically aware and sensitive. However, as far as teachers in secondary schools are concerned, we are still at the beginning.
Maxime Van Raemdonck is a PhD candidate at our research centre. She is carrying out her doctoral research in secondary schools about functional multilingual learning (FML). This is a novel multilingual pedagogy that we introduced in Flanders in the past decade. It can be considered a kind of Flemish way of doing linguistically sensitive teaching (LST) in diverse schools where the students' second language (Dutch) is the dominant medium of instruction.
As part of her study, Maxime set up a small action research intervention in one secondary school offering technical and vocational education in a small provincial town not far from Ghent. It has a linguistically mixed population with students from mostly lower socio-economic backgrounds. Maxime invited teachers to try out an LST-inspired activity in their classroom. Eight teachers who teach 14- to 18-year-old students voluntarily joined the trial group in the previous school year. They teach a variety of subjects: physics, history, electromechanics, home economics and General Subjects Project (a project-oriented cross-curricular subject).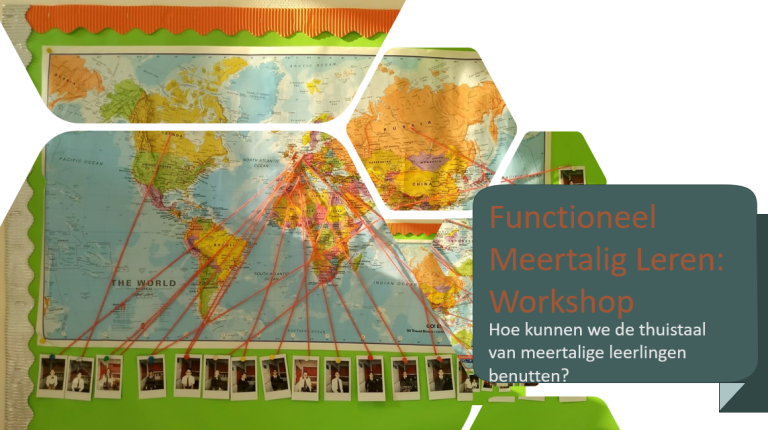 Maxime started the intervention with an introduction in which she presented the purpose and benefits of appealing to multilingualism in class. She included an empathy exercise in which the teachers had to solve a maths problem in English. They then reflected on the strategies they used and whether students are doing similar things. The teachers' reaction was moderately positive: they saw the necessity of change and considered it self-evident. Each teacher was then encouraged to develop an activity to try out in one of her/his lessons. Maxime started to coach the teachers in an individual follow-up trajectory (this is ongoing until December 2021).

The teachers came up with some interesting examples. In a current affairs task, a General Subjects Project teacher provided an article in both Dutch and the home languages of the minority-language students or English/French for the Dutch-speaking students. This task provided greater depth to the students' answers and discussions as they could transfer learning contents across the languages. In another example, a teacher instructed the students to fill out a language passport and draw up their family tree. For the latter, they were asked to interview their (grand)parents. As final product the students created a podcast in which they provided the Dutch translation for interview passages spoken in other languages.
Maxime sees some differences in the pace at which teachers take up the intervention. However, she thinks this has mainly to do with the teacher's sense of self-efficacy, rather than differences in their basic attitude towards linguistic diversity. All in all, we see some small steps taken here but they open up promising possibilities for the future.