Listiac Project Partners in Europe

Åbo Akademi University, Finland
Åbo Akademi University (ÅAU) is an internationally acknowledged research university with an extensive responsibility for preserving the Swedish educational and cultural heritage as the only Swedish-speaking multi-disciplinary university in Finland. Given the societally minority position of Swedish in officially bilingual Finland, the university's research profile
Minority Studies is simultaneously both natural and nationally unique. It is within this strategic minority research profile that the LISTiac staff members at ÅAU has taken on the role of coordinator. The project makes a perfect match to already on-going research and activities of the Åbo Akademi University profile, and supplements well the need for notifying increased language-diversity especially in the field of education.
Project Leader: Professor Siv Björklund, contact

Ghent University, Belgium
The Centre for Diversity & Learning (CDL) is a research, development and training centre based at the Linguistics Department, Ghent University, Belgium. Its aim is to provide scientifically-based support concerning the issue of 'handling diversity' to the education sector – including teachers and teacher trainers. The CDL's team has a multidisciplinary background and conducts activities in three fields: research, professional development and policy advice. The CDL is especially involved in the research part of LISTiac. Thanks to its expertise in conducting field trials regarding linguistic diversity in education, the CDL can provide a substantial contribution to LISTiac's aims and activities
http://www.steunpuntdiversiteitenleren.be/ https://research.flw.ugent.be/en/cdl
Local Project Leader: Professor Piet Van Avermaet, contact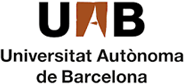 Universitat Autònoma de Barcelona, Spain
The Universitat Autònoma de Barcelona (UAB) is located in multilingual Catalonia, and welcomes students from near and far in classrooms where Catalan, Spanish and other working languages are used on a day-to-day basis. The Research Centre for Plurilingual Teaching and Interaction (GREIP), based in the Department of Language, Literature and Social Science Education in the Faculty of Education, leads the UAB's participation in the LISTiac project. Founded in the 1980s, GREIP is made up of expert researchers in the area of plurilingual education, who work with teams in primary and secondary schools, higher education, and in non-formal educational settings.
Local Project Leader: Professor Emilee Moore, contact

Université Paul-Valéry Montpellier III, France
University Montpellier III Paul-Valéry (UMPV), a university specializing in Humanities, is characterized by a dynamic international outreach, which the implementation of numerous academic partnerships, mobility programmes and scientific collaborations. The research university hosts 2 Doctoral Schools with 19 research units, 52 doctorates, 684 teachers/ researchers and 710 PhD students.
Founding Member of the research unit LHUMAIN (Langages, Humanités, Média-tions, Apprentissages, Interactions, Numérique / Languages, Humanities, Mediations, Learning and teaching, Interaction, Digital), Prof. Nathalie Auger, Full Professor in second language acquisition, has participated in different ECML projects (CONBAT+, MALEDIVE) on teaching in multilingual contexts and in several Erasmus+ projects (ROMTELS). She is currently responsible for the SIRIUS Education and migration network for France. She also works closely with Canada (SSHRC grant for migrant pupils and literature 2016-2019, BINOGI 2020).
https://lhumain.www.univ-montp3.fr/fr/
https://lhumain.www.univ-montp3.fr/fr/auger-nathalie
Local Project Leader: Professor Nathalie Auger, contact

Universidad del País Vasco
The University of the Basque Country (UPV/EHU) is a teaching and research institution, founded in 1985, with 7,000 people employed in 31 faculties distributed in three campuses, and with more than 50,000 undergraduate and postgraduate students. The university is recognised as an International Research Campus of Excellence by the Spanish Ministry.
In the area of education, the UPV/EHU is regionally, nationally and internationally involved in numerous research projects related to education and training, quality frameworks, professional development, multilingualism and innovative pedagogies. The university plays an important role in policy recommendations for pedagogies in school education, teacher support and teacher training.
https://www.ehu.eus/en/web/guest/en-home
Local Project Leader: Professor Durk Gorter, contact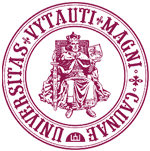 Vytautas Magnus University, Lithuania
Vytautas Magnus University Institute of Foreign Languages is the best-established language learning academic hub in Lithuania which offers a range of 30 languages to the university students of all study fields and cycles, university staff, enterprises and the public, conducts research into multilingualism, intercultural communication and plurilingual competence development, runs a biennial international scientific conference and publishes a biannual journal Sustainable Multilingualism. The institute has participated in a number of European projects, the last being SEAGULL on tandem language learning, IntlUni on the internationalisation of university learning spaces, FAB on formative assessment of languages skills. In 2011-2013, the institute coordinated a national project funded by the European Structural Funds on in-service secondary school teacher education in CLIL.

University of Algarve, Portugal
The University of Algarve (UAlg) is a Portuguese public higher education institution founded in 1979, located in the southernmost region of Portugal, the Algarve.
With approximately 8500 students (around 14% are international students), UAlg offers 49 graduate and 89 postgraduate programmes (68 MSc and 21 PhD). The scientific groundwork of UAlg along with all international cooperation projects and research work aim at developing innovative ideas that contribute to the excellence of the University.
UAlg takes part in the Erasmus programme since 1993 and holds an Erasmus Charter. The internationalization of UAlg is well proven with the successful coordination and partnerships in numerous projects in the framework of the Erasmus+ Programme (KA1, KA2 and KA3), and the former programmes Lifelong Learning (Erasmus, Leonardo da Vinci, Grundtvig, Comenius), Erasmus Mundus (EMA1 and EMA2), Tempus, Alfa, Atlantis, Edulink. UAlg has also signed more than 250 bilateral agreements with HEIs all over the world.
Local Project Leader: Manuel Célio de Jesus da Conceição, contact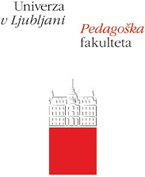 Univerza v Ljubljani, Slovenia
University of Ljubljana is the oldest and largest higher education and research institution in Slovenia. University with its rich tradition was founded in 1919. It has more than 40.000 undergraduate and postgraduate students and employs approximately 5.600 higher education teachers, researchers, assistants and administrative staff in 23 faculties and three arts academies. The University of Ljubljana is listed amongst the top 500 universities in the world according to the ARWU Shanghai, Times THES-QS and WEBOMETRICS rankings.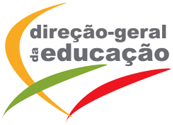 Ministry of Education and Science, Portugal
The Directorate-General for Education (DGE) is an organism from the Ministry of Education in charge of implementing legislation and education policies from pre-school to upper secondary education, specialising in curriculum development and assisting schools in providing quality education for all within compulsory education.
The Ministry of Education in Portugal promotes educational measures for school inclusion and multilingualism at national level by assuring equal conditions to non-native Portuguese speakers so that they achieve educational success, regardless of their first language, culture, social background, origin and age.
Within LISTiac project the DGE aims at connecting the project team with relevant stakeholders and assisting with the dissemination at national and regional level in Portugal so as to develop multilingual policies on both the national level and in transnational cooperation.

Ministry of Education, Science and Sports, Slovenia
Ministry of Education, Science and Sport (MESS) of Slovenia conducts different procedures and carries out administration services in the field of education, science and sport, namely tasks associated with the work of the governmental professional councils for education, the management of the EU cohesion policy projects, the plans and preparation for research and development at national, EU and international level related to pre-school, primary, secondary and higher education, adult education, music education, and education programs for children and young persons with special needs, participation in the European education information network (Eurydice), the evaluation of the education system.
University of Jyväskylä, Finland
The University of Jyväskylä comprises six faculties and four independent institutes with 14 000 students, o JYU has 2500 employees with 840 researchers and 700 teachers. The Faculty of Education and Psychology comprises three departments – Education, Teacher Education and Psychology – and a Teacher Training School, which provides basic education and general upper secondary education. Within educational sciences, particularly in teacher education, the faculty is one of Finland's largest, and in special education it is the largest. The Department of Teacher Education aims to educate professionals able to respond to the changing needs of school and teaching profession and the challenges of lifelong continuing education.  In recent years JYU has received a significant amount of funding for projects, including a number of projects housed in the Faculty of Education and Psychology related to the role of language in education.